Raffles
EVERY MONTH!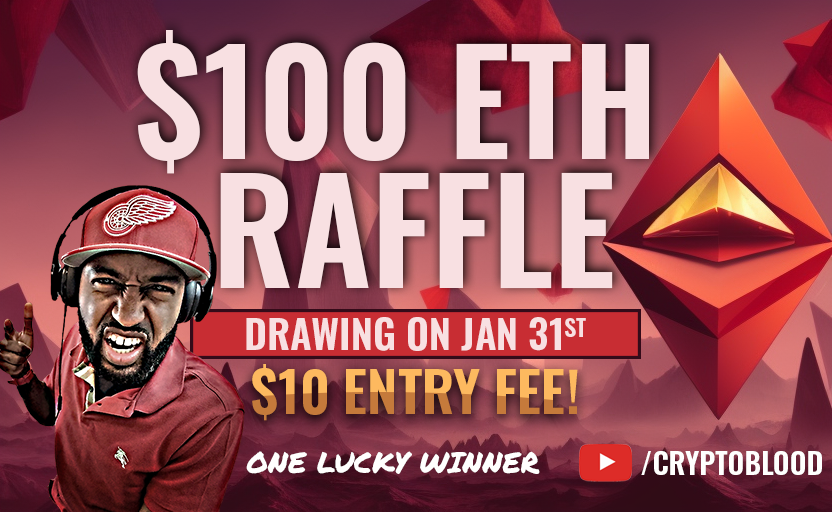 get the edge you need to buy and sell cryptos
Introducing our exciting new raffle giveaway! For just $10 per entry, you can enter for a chance to win $100 worth of ETH! The giveaway will run until January 31st, giving you plenty of time to enter and increase your chances of winning.
To enter, all you need to do is purchase an entry for $10. You can purchase as many entries as you like, but each entry must be purchased separately. Once you have your entry, you will be given a unique raffle ticket number. On January 31st, we will randomly select one winner from all the entries received.
The winner will receive $100 worth of ETH, which can be used to purchase a variety of goods and services, or held as an investment. So don't miss out on this amazing opportunity and enter now for your chance to win!
The raffle is open to everyone, regardless of location, as long as you have a valid Ethereum wallet to receive the prize. The raffle is open for entries now and closes on January 31st at midnight.
This is a great opportunity for anyone looking to get in on the cryptocurrency game or to add to their current holdings. Enter today and good luck!
Please note that, as with any investment, there is a risk of loss. The value of cryptocurrencies can be highly volatile, and you should only invest what you can afford to lose.